Nil
RASB I/P61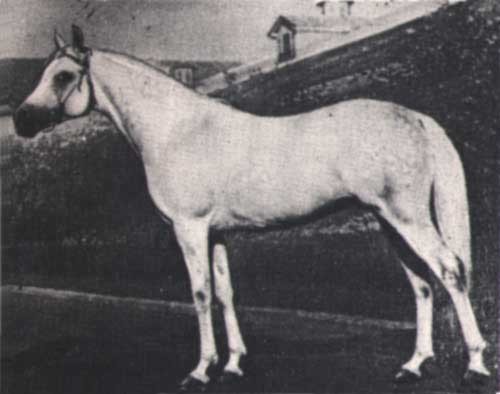 Photo:
Strain: Kuhaylan Ajuz(Rodan) Nil , named
Azmy
in Egypt and sometimes written
Nahr EI
at Tersk , had a short but influential career at stud. He died in 1960, at age nine, and had sired only 16 foals. Several of his important sons were exported, and his line was carried at Tersk by his son Naslednik, a gray foaled in 1961, out of Nitochka (Naseem x Taraszcza), a full sister to Negativ.
This page has been updated - 2016-01-31 18:33:57
This profile has last been viewed - 2020-02-27 07:25:28